On September 1st, 1939, the Luftnachrichten-Abteilung 100 was directly reporting to the OKL – the Oberkommando der Luftwaffe. Both Staffeln had been involved in the Invasion of Poland, flying their missions – mainly pathfinder missions – from their home base, the Köthen airfield.
On September 3rd, 1939 the unit was facing their first combat mission against a military target in the polish city of Palmiry[1. Balke, Ulf (1981): p. 23]. This is said to be the very first attack[2. Zapf, Jürgen (2005): p. 175] using the X-Verfahren to guide bombers through the night to their designated target – and the very first pathfinder mission ever.
In the nights to come, the group was put to action against other military targets, ammunition camps, and industrial complexes in the cities of Deblin, Lublin and Warsaw. The 1. Staffel was still flying the Junkers Ju-52/3m during the campaign but was switched to Heinkel He 111 Hx directly after the campaign was finished.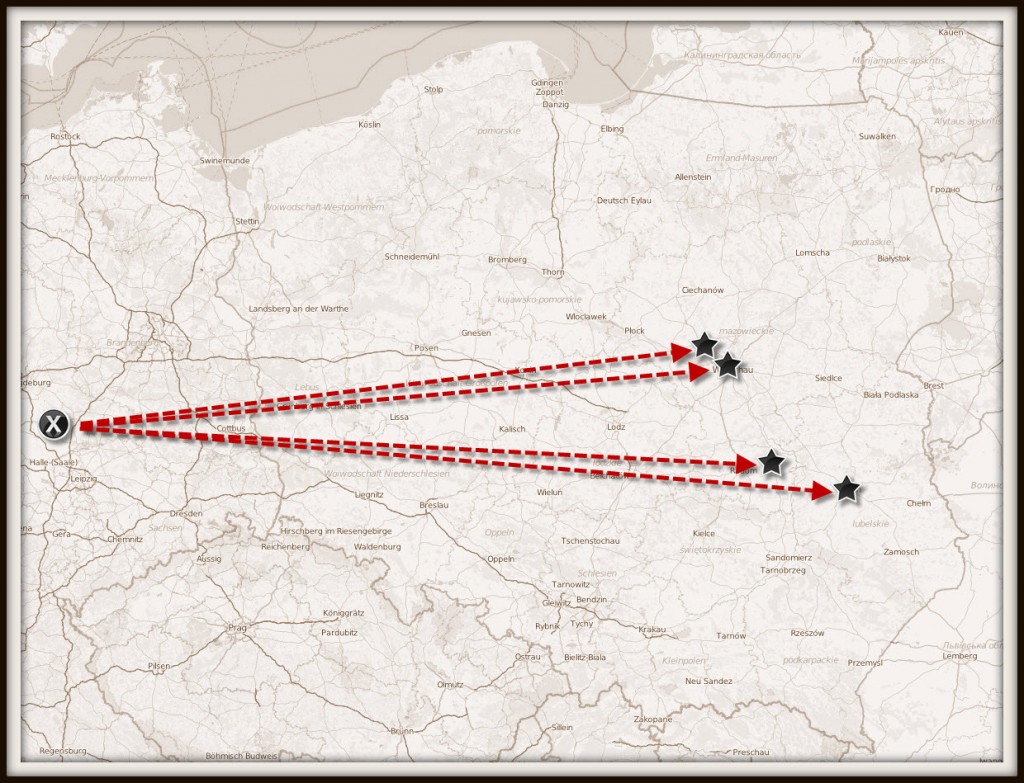 Bibliography
Balke, Ulf (1981): Kampfgeschwader 100 "Wiking" – Eine Geschichte aus Kriegstagebüchern, Dokumenten und Berichten 1934 – 1945 – Motorbuchverlag – ISBN 3-87943-772-6
Zapf, Jürgen (2005): Flugplätze der Luftwaffe 1934 – 1945 – und was davon übrig blieb – Band 4: Sachsen-Anhalt – VDM Heinz Nickel – ISBN 3-925480-32-3
Citations