At the beginning of June 1940, K. Gr. 100 was withdrawn from active duties and re-equipped for their next missions. To cover for previous losses, new aircraft arrive – Heinkel He 111 H-3, and a 3. Staffel was formed in July, bringing the number of available aircraft up to 39[1. Balke, Ulf (1981): p. 46].
Other than that, the time was spent to train on pathfinder missions using the X-Verfahren. Eventually, the unit was relocated to France, to the city of Vannes.
The first mission K. Gr. 100 has been flying against a target on the British Isles was a raid on a Spitfire plant in Castle Bromwich, just east of Birmingham – it took place on August 13, 1940 – Adlertag[2. Balke, Ulf (1981): p. 53].
Other targets over England had been the installation in the cities of London, Glasgow, Birmingham, Bristol, Liverpool, Manchester, Coventry, Southampton, and others.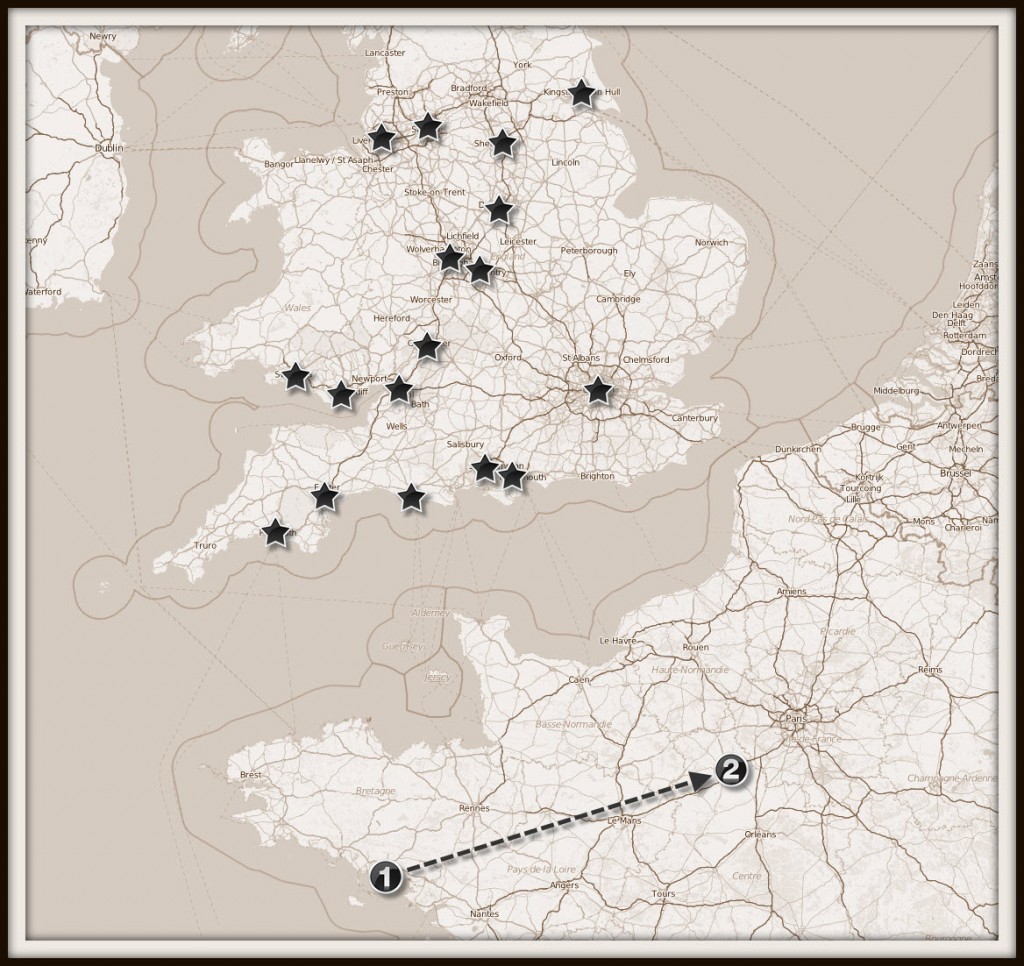 In June 1941, the K. Gr. 100 was relocated to Chartresfrom where it continued to fly missions to the British Isles[3. Balke, Ulf (1981): p. 79] – but only for a short time: mid of July 1941, the time on the Western Front came to an end and the group was moved towards the east.
Bibliography
Balke, Ulf (1981): Kampfgeschwader 100 "Wiking" – Eine Geschichte aus Kriegstagebüchern, Dokumenten und Berichten 1934 – 1945 – Motorbuchverlag – ISBN 3-87943-772-6
Citations