Having received their replacement aircraft after their withdrawal from the front earlier, I./KG 100 was moved to the airfield of Stalino – today known as Donezk – by mid of April 1943. During May, the I./KG 100 was busy with nighttime operations dropping mines into the Volga River. In June 1943, I./KG 100 was part of regular air raids on the soviet oil fields and refineries near Saratov. Another regular target – at least while flying from Stalino again – was maritime traffic in the Caspian Sea.
July 1943 was then to see the last major strategic offensive the Wehrmacht was able to launch in the east: Unternehmen Zitadelle – the Battle of Kursk. In support of this operation, I./KG 100 was relocated to the town of Poltova. However, that only was a short intermezzo – by mid of July, the I./KG 100 was back in Stalino to support defense against a Soviet offensive around the rivers Donets and Mius. Later, the I./KG 100 relocated to Kirovgrad and then to Nikolajev.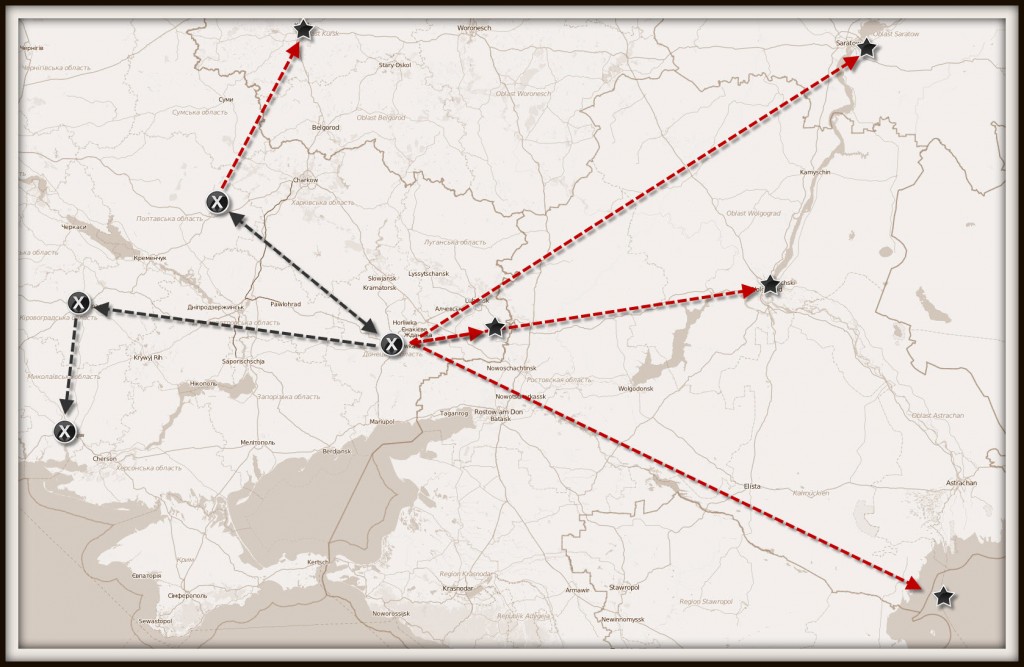 On October 21, 1943 the I./KG 100 was removed from the Geschwader and became the I./KG 4. At the same time, the I./KG 4 became the new I./KG 100– matter of fact a "switch" between the two Geschwader.
Bibliography
Balke, Ulf (1981): Kampfgeschwader 100 "Wiking" – Eine Geschichte aus Kriegstagebüchern, Dokumenten und Berichten 1934 – 1945 – Motorbuchverlag – ISBN 3-87943-772-6
Citations