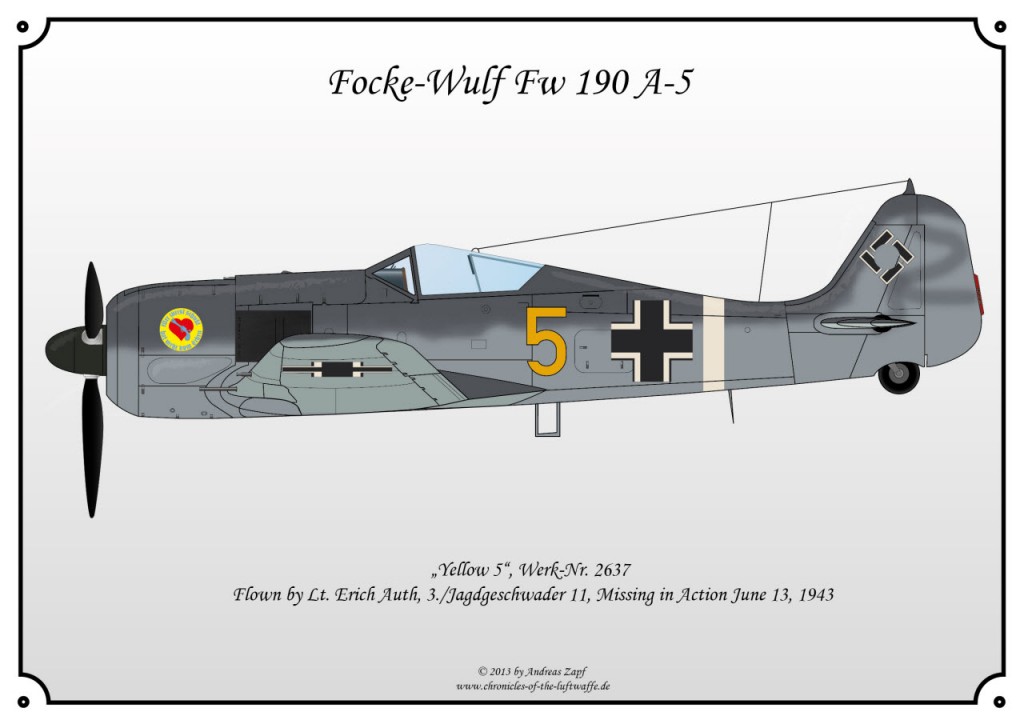 Working on the flight logs of Walter Stolz and others, as well as for my previous work on the USAAF Mission #63 to Bremen and Kiel, I have found a definite need for aircraft color profiles.
While there are several out in books and on the internet, they neither show the "exact" aircrafts I would need nor would it be fair to the artists to simply copy and re-use their hard work.
I have therefore decided to create my own aircraft color profiles (the process is described here) and so far, two have been finished to a point where they are publishable: the Focke-Wulf 190 A-5 of Lt. Erich Auth and the Messerschmitt Me 210 Ca-1 of Walter Stolz. I am currently working on the Messerschmitt Bf 110 E-3/trop., also associated with the flight log of Walter Stolz.
The growing list can also be accessed via the web site's menu under Luftwaffe Aircraft.