To give you an update on my most recent activities, I thought I'd post a short note on what I am currently working on: last year, I got a chance to acquire a significant set of documents from a collection of aerial warfare history, abandoned by a historian who spent decades on collecting and publishing.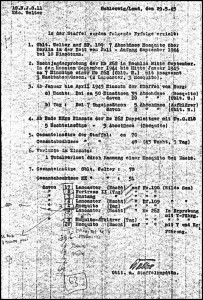 Amongst many other interesting finds, the collection contains a significant set of documents on a very special Luftwaffe unit: 10./NJG 11. Formed in late 1944 as an experimental unit and established in January 1945 as 10./NJG 11, this unit has been flying the Messerschmitt Me 262 as night-fighter to counter the British Mosquito Raids on Berlin
The information contained within this collection included a post-war summary written by Oblt. Kurt Welter who was in charge of the unit. This summary covered his own career and sucesses and provided an overview of the results recorded for 10./NJG 11.
Welter's victory claims have been a matter of discussion for many years – so I knew this would be a difficult terrain to work in.
Also included in the collection were two Flugbücher, the one of Fw. Karl-Heinz Becker (see below)

and one of Lt. Herbert Altner.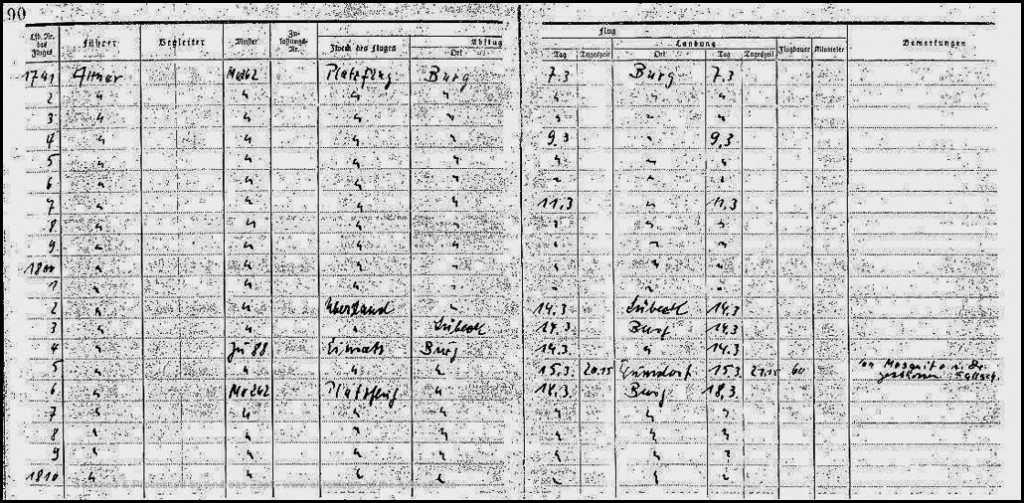 That and much more information has been compiled into a 100+ page Document (currently in German only) which is now undergoing review by some other people. I will have to wrap up some loose ends but should be able to publish the German version by end of September, then work on the English translation.
If you think, you have additional information, especially copies of original records I do not have yet and/or photos (not the ones widely published on the unit), I would be most happy to hear from you. So for the moment: stay tuned for an update and allow me some more time to work on it 🙂